06junallday08FORUM FLASHTALK OPEN CALL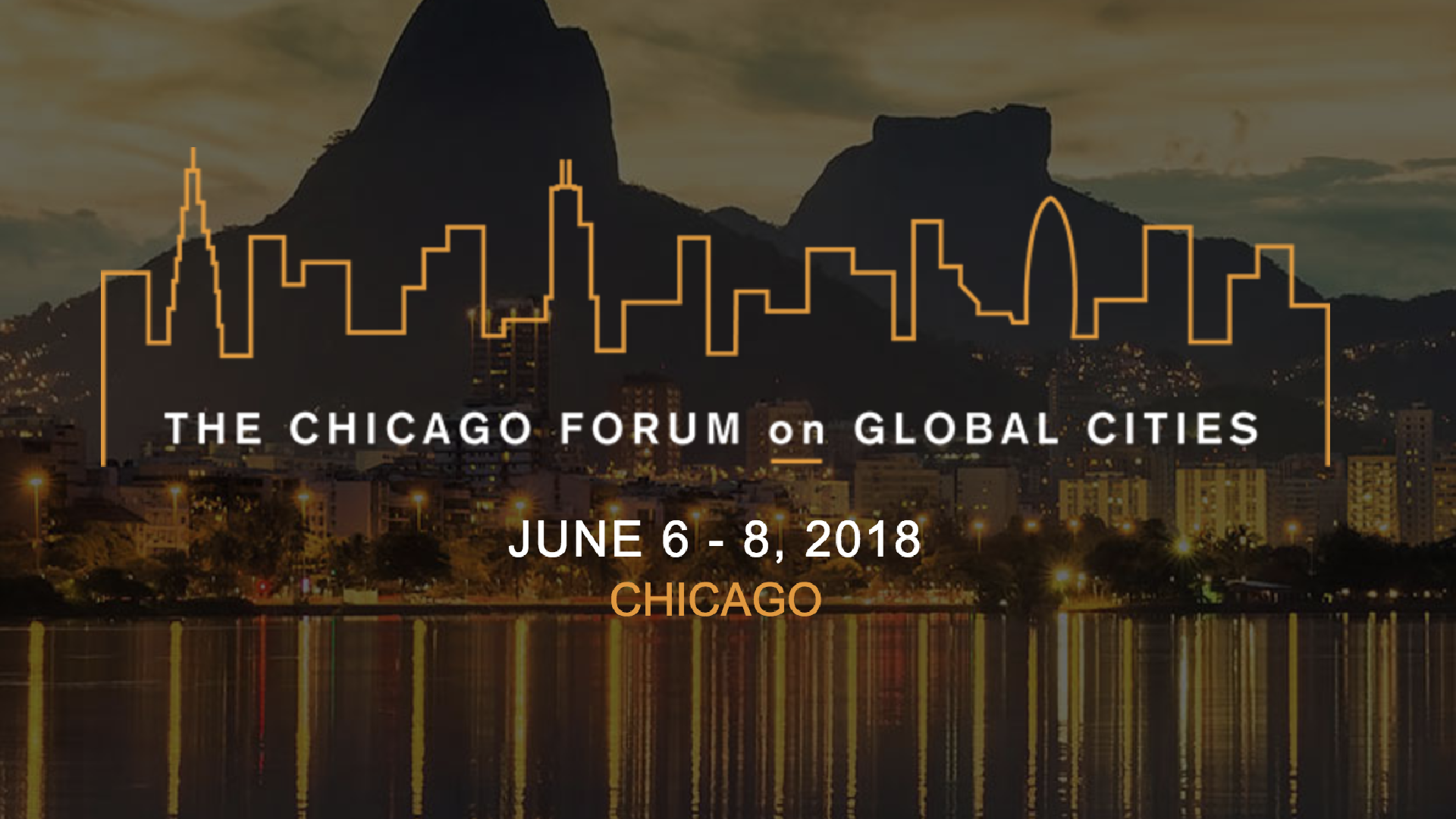 Event Details

Metropolis is excited to partner this year with the Chicago Council on Global Affairs for the 2018 Chicago Forum on Global Cities, held June 6-8. This year's Forum speakers include the Secretary General, Octavi de la Varga. New this year, the Forum opens a call for flashtalks. These are 5-7 minute presentation of "TED-style" flashtalk addressing a specific issue relevant to global cities: Inclusive growth Security / Resilience Data / IoT / Smart Cities/ Artificial Intelligence / Future of work Immigration / Integration Climate change / Energy / Adaptation Urban planning The Global Cities Advisory Committee will choose at least one winning submission to be presented on the Forum mainstage.
THE FORUM IS A PLACE WHERE BIG THINGS HAPPEN
Global cities are on the front lines of the world's most pressing challenges: they are targets of terrorism, vulnerable to natural disasters, fraught with inequality, and plagued by urban violence. They are also at the center of the most innovative solutions.
Through in-depth panels moderated by Financial Times journalists, intimate discussions, innovative flash talks, intensive workshops, and informal networking – Forum participants will garner new ideas and understanding to improve the efficacy of urban networks, management, and design.
Time

june 6 (Wednesday) - 8 (Friday)